I have recently taken up painting again after many years. Here are some of my offerings
FALLING FROM GRACE; Shane McGowan and the Pogues were one of the most honest and original bands ever. It all began in the streets and pubs of London's Kings Cross, where punks, anarchists, artists – both piss and real – and musicians lived together as a community. The Pogues were a bunch of misfits that blazed a trail to huge success without seemingly trying, and it all eventually blew up in their faces. This is the story of Shane MacGowan's rise and fall…rise and fall…rise…. I'LL TELL ME MA;The Clancy Bros. and Tommy Makem were bigger in the USA in 1963 than the Beatles. Bob Dylan to this day claims that Liam Clancy is the best ballad singer he ever heard. Yet they may never have existed if it wasn't for Diane Hamilton (Guggenheim). She was a wealthy American divorcee with money and influence, and she loved music. In the mid 1950's she toured Ireland, searching for talent for her new record label, and discovered, among others, Liam Clancy and Tommy Makem. Liam Clancy found himself in the USA, aged 20, learning the music and acting business, courtesy of Diane – and in between trying to keep Diane out of his bed. Diane was so smitten that she attempted suicide one night, after Liam literally kicked her from of his bed in her house in Connecticut. That was when Liam lit out for Greenwich Village, and the Clancy Bros were born.
read my blog at:
all my books are available here;
https://www.facebook.com/plugins/post.php?href=https%3A%2F%2Fwww.facebook.com%2Ftom.obrien.5851%2Fposts%2F10214299494653744&width=500
FALLING FROM GRACE – The Shane MacGowan  story;
Another full length script  – NO BLACKS, NO DOGS, NO POLES
(1) NO BLACKS, NO DOGS, NO POLES
Read the full script of GILMARTIN above. Email all Inquiries about performance rights to any of my plays to myself please.
now available as a paperback on Amazon
Tom O'Brien is a native of Kilmacthomas, Co Waterford, Ireland, and is a full time novelist playwright and poet. Performed plays include: Money from America, Cricklewood Cowboys, On Raglan Road. Johnjo, Gorgeous Gaels, Brendan Behan's Women, Down Bottle Alley etc.
Books include: Confessions of an Altar Boy and Confessions of a Corner Boy, Cassidy's Cross. Formerly a construction worker, Tom has lived in Hastings UK since 2000.
my books on Amazon: http://www.amazon.co.uk/Tom-OBrien/e/B0034OIGOQ/ref=sr_tc_2_0?qid=1388083522&sr=1-2-ent
I am currently working on a play about the 1916 Rising in Ireland – along with a hundred other playwrights I guess! Only recently started it, but it looks like it will be told mainly from the point of view of Countess Constance Markievicz, who was a fascinating character in her own right. But who knows – it might all change ! http://en.wikipedia.org/wiki/Constance_Markievicz
GILMARTIN – Corruption in Ireland…a new play public reading @ Pentameters Theatre, Hampstead NW3 6TE on Sunday 19th July 5pm.
When Bertie Ahern resigned on May 6th 2008 after 11 years as Irish Taoiseach and more than thirty years all told in the corridors of power, it was as a direct result of the fall-out that occurred from the treatment meted out to Irish businessman, Tom Gilmartin, which only emerged in its entirety at the conclusion of the Mahon Tribunal, which had sat for almost 15 years before reaching its conclusions in 2012.
Tom Gilmartin had emigrated to Luton in the 1950's from Sligo, and over the years had built up a successful business in construction and engineering, in Luton and South East England. Now a multi millionaire he decided in the late 1980's to invest his experience – and money – in some projects in Dublin, where unemployment was high, and where poverty had once again seen many young Irish people cross the water in the hope of a better life.
Tom had ambitious plans for several major retail developments in the city, which he hoped would provide work for hundreds, if not thousands, in the city, but little did he know that in order to do business in Dublin, senior politicians and public officials would want a slice of the action – in large amounts of cash.
Embittered and impoverished by his experiences, Tom finally blew the whistle on the corruption at the heart of government and the city's planning system. His complaints resulted in the setting up in 1997, by order of the Oireachtas, of the Mahon Tribunal to look into 'certain planning matters and payments'. Ironically, it was championed by none other than one Bertie Ahern.
ALL ARE WELCOME – FREE ADMISSION
REPORT ON THE READING:
The first thing to say is that there were quite a few surprises. The first was that we nearly had a full house for the occasion! It's usually unheard of to get more than a handful to come to readings. The second was that the cast got a standing ovation at the end. The third was that a life-long friend of Gilmartin's fetched up from Luton, and was so moved by the occasion that he almost broke down in tears at the q/a session afterwards. He did manage to issue an invitation to us to repeat the exercise in Luton, where he said we would have no problem getting a couple of hundred to come.  But the biggest surprise of all was that Tom's  son and daughter turned up. They were very complimentary about the whole thing, particularly Tom Jr, who felt that we had got the essence of the story, and more importantly, the essence of his father. Phew…thank God for that!
As for the play itself, I thought it worked very well as a piece of theatre – much better than I expected. I wasn't sure if the audience would get the story, being quite mixed, and story being so Irish, but they got it in spades! It seems to be a universal tale; corruption at high level, and contemptible treatment of the ordinary man/woman. The script still needs a little tweaking here and there, but not much, and I did get some useful insights to the man from Tom Jr – which I can add to the mix.
Where do we got from here? Not sure yet; we may go for a run at Pentameters later in the year or early next year, and we may well take up the invitation to do the gig in Luton, but there were also serious suggestions that we should do it in Dublin. The topic is still very hot in Ireland; and all the main protagonists are still walking around free as birds over there. They should be prosecuted but I don't think the relevant authorities have any appetite for doing it. Apparently Bertie Ahern was on Irish radio yesterday being questioned about the bank scandal so none of it has gone away.
I think it could be a 'big' play if we could get the right backing, and my feeling is that a tour of Ireland, starting in Dublin, could be the way to go. It's early days yet, so I think we will await developments for now.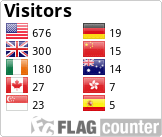 Another reading of GILMARTIN takes place in Luton (see poster) on Thurs. 10th Sept. 
BE THERE!
some of the cast and creative team with Jess Conrad at the premiere of KATHY KIRBY – ICON at the WHITE BEAR Theatre, London.
read the review in the Irish World. Excellent.
21st April
Read recent review of my book THE SHINY RED HONDA
something to read during the long nights!
FAME AT LAST – BUT WHERE IS THE FORTUNE!!
THIS IS A VIDEO OF MY PLAY -JOHNJO'S TALE – PERFORMED RECENTLY AT THE STABLES THEATRE IN HASTINGS.
If you are asked for a password it's Tom with a capital T